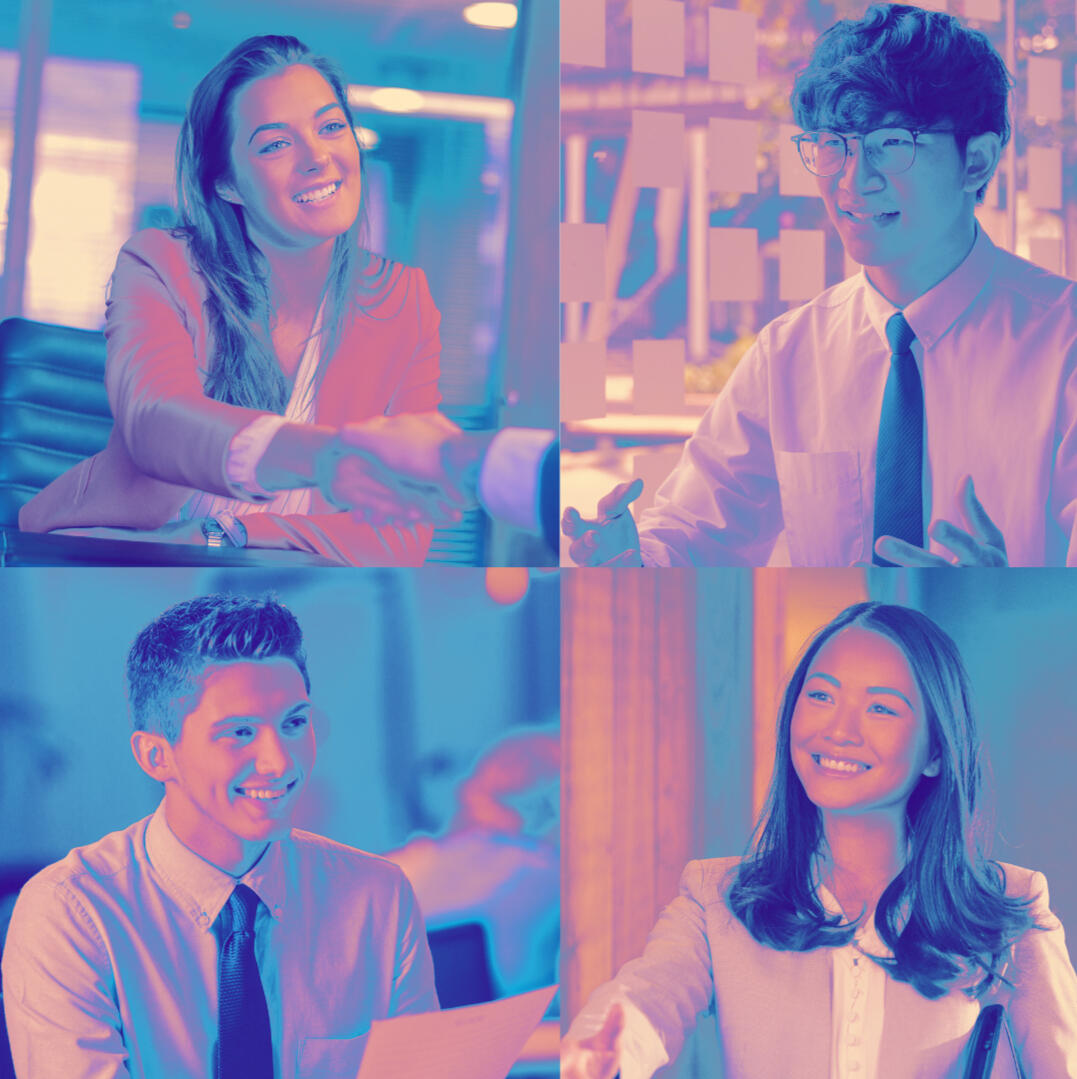 ACE YOUR JOB INTERVIEW BY ANSWERING THE MOST DREADED QUESTION WITH CONFIDENCE!
Craft Your Personal Narrative: Master Your Answer to "Tell Me About Yourself"
Acing a job interview may seem daunting. But would you believe one key step to making a great first impression is completely within your control? That key step can be found in crafting your personal story. This 2-hour virtual workshop will teach you the same storytelling framework we've taught senior executives to elevate their communications.
Who Can Benefit From This Workshop?
New Grads and Job Seekers
---
Why You Need this Workshop Now!
Potential employers will ask you to talk about yourself because they want to know 3 things:
1. If you have good presentation skills.
2. If you can tell a story well.
3. If you can connect with an audience.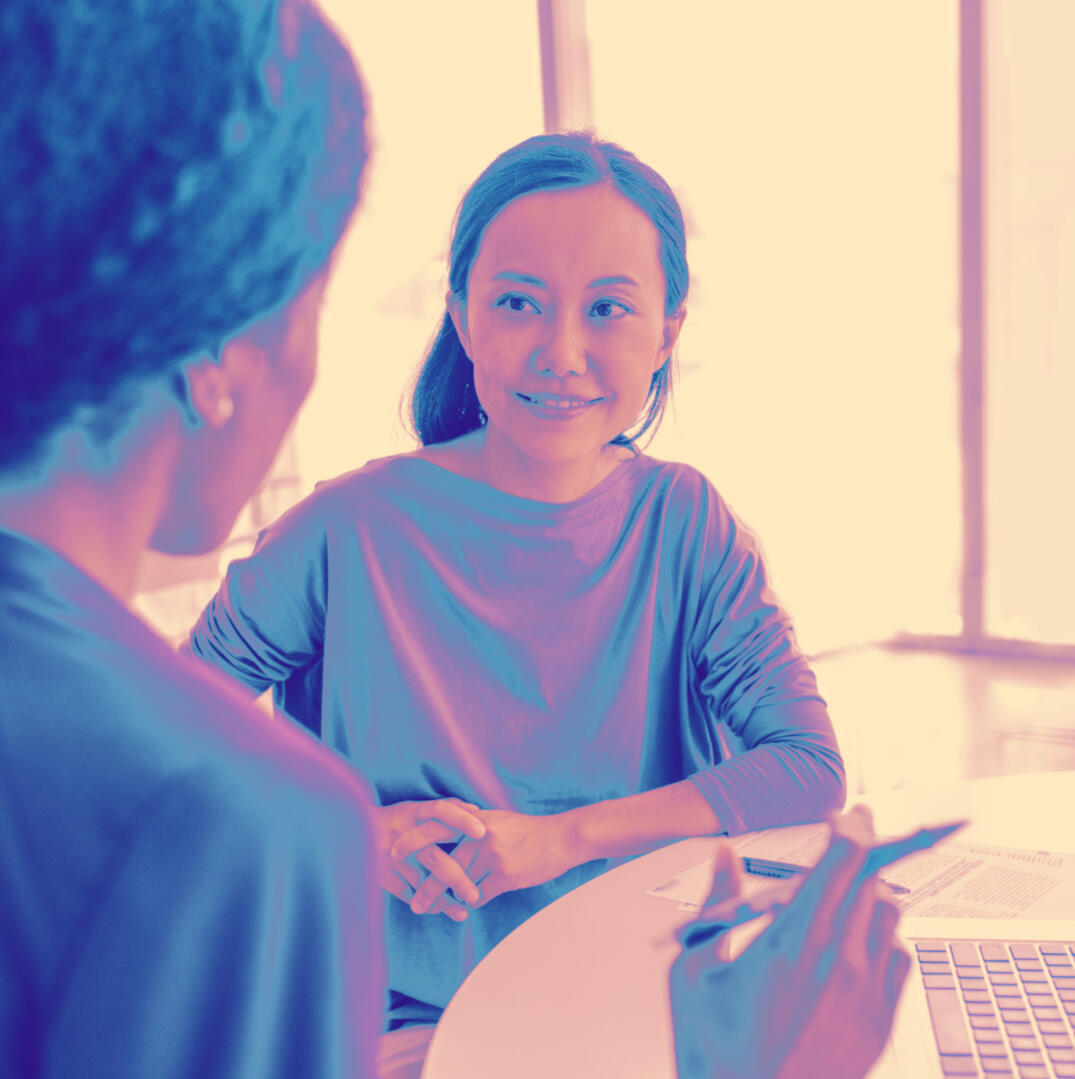 The seemingly easy question of, "tell me about yourself", can end up being a minefield, if you're not prepared.
One of the most commonly asked questions in a job interview is, "tell me about yourself".Since you know yourself better than anyone else, it should be easy to answer. But is it?This seemingly easy question can end up being a minefield if you're not prepared. In fact, your answer can be the difference between the interview going well or going wrong!Test it out. Stand in front of a mirror, hit record on your phone, and answer the question, "tell me about yourself".When you get stuck, stop recording.How long was the recording? Too short? Too long? Did you tell an engaging story? Did you talk about your family and childhood, or did you highlight qualities that would make you a good fit for the position?On playback, how did you sound? Did you pause and get stuck?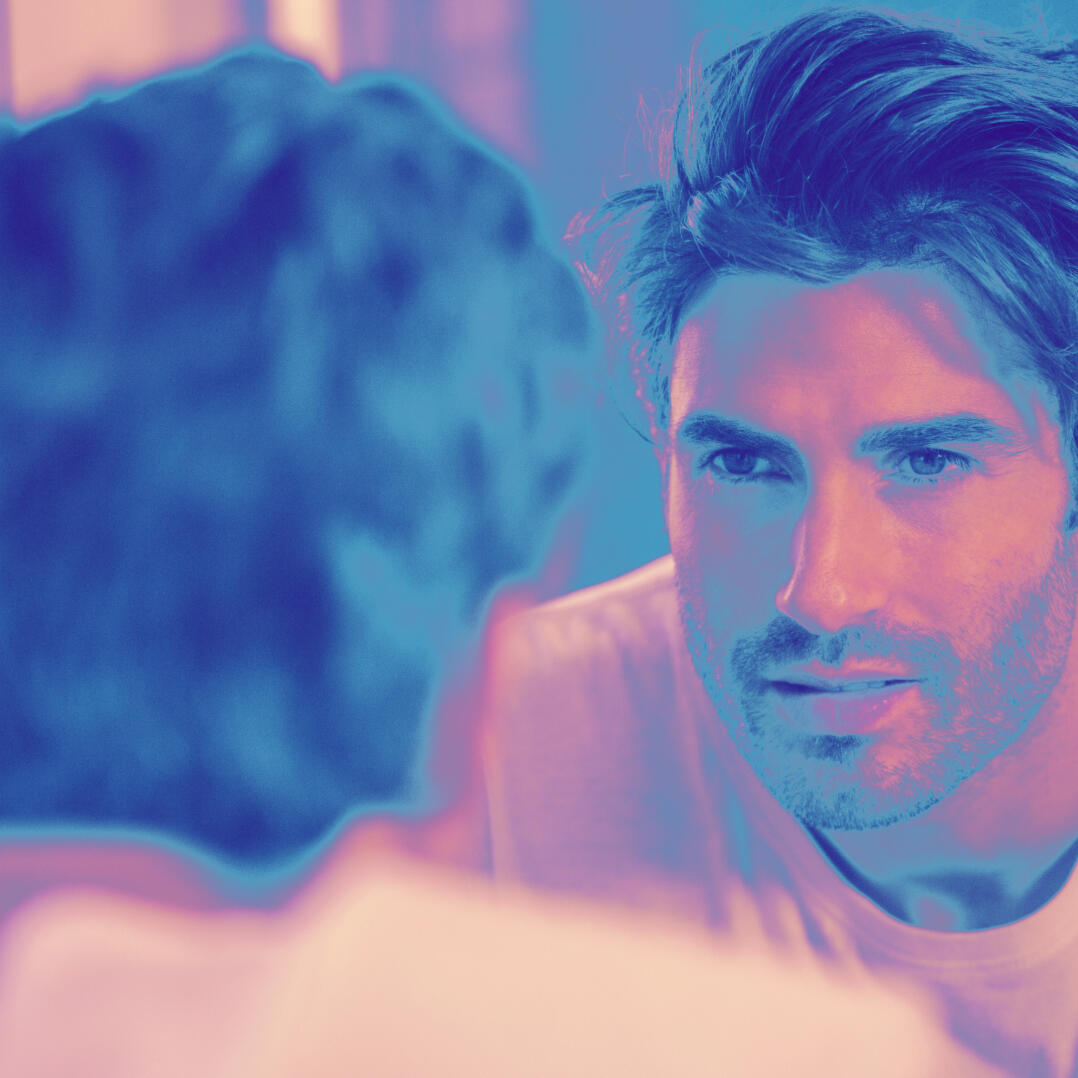 We will prepare you to be confident in your interview when it is time to talk about yourself. We will teach you a tried and true storytelling framework (we call it a StoryHack) that will help you craft an engaging story that highlights the unique characteristics and qualities you bring to a role.You'll not only learn the StoryHack, but you will practice your personally crafted answer to "tell me about yourself" with us as we give real-time coaching and feedback.You will find that your response will not only serve you well in interviews, but will be perfect for LinkedIn bios, elevator pitches and more.All that needs to happen now is to take aim at this challenge together, so you can begin nurturing your single, greatest asset—your story.This is truly a gift to your professional self for a lifetime.
---
Why Can't I Just Get Tips From ChatGPT?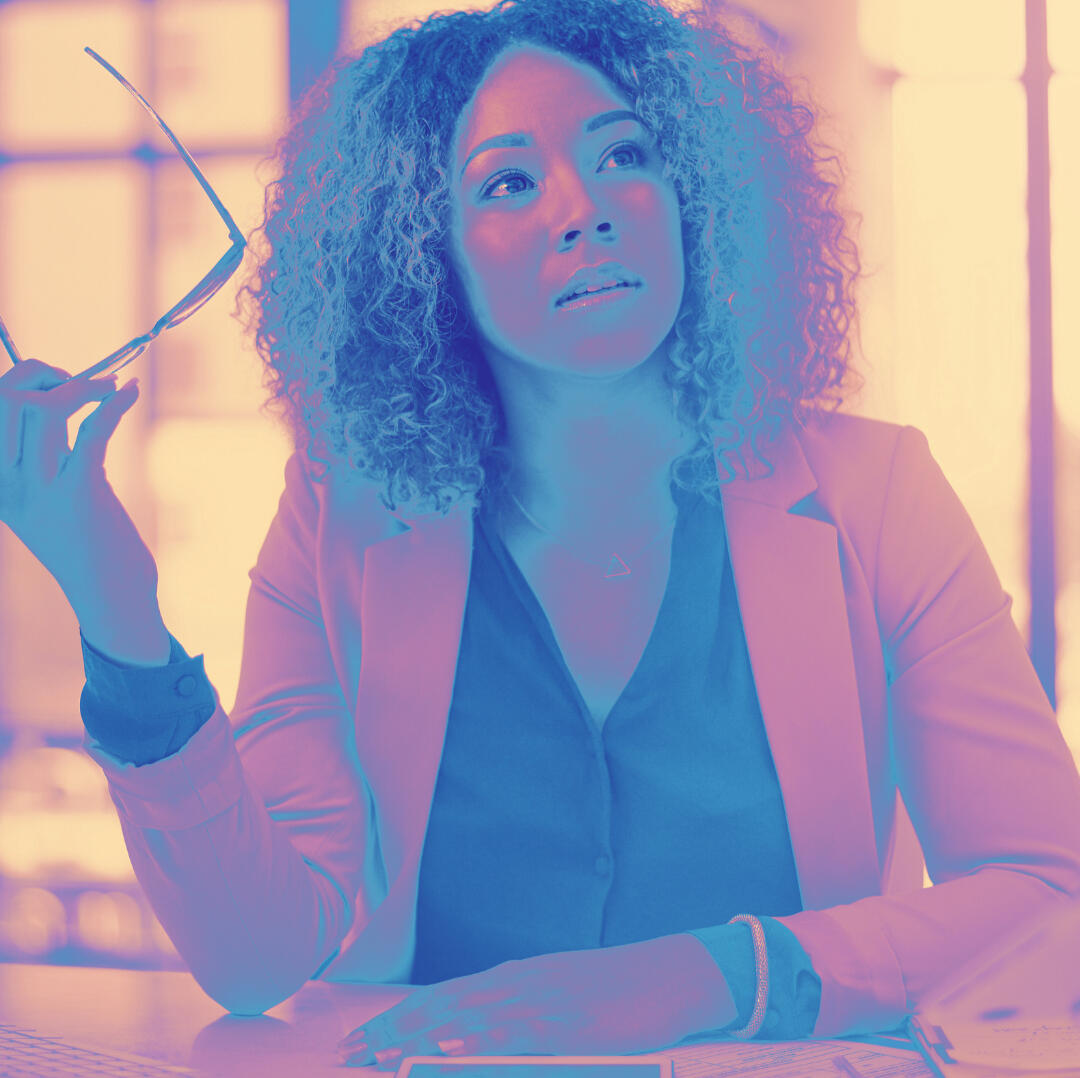 We've had some great experiences with AI. And we're sure you'll find some helpful tips online. But it doesn't replace the expertise, insights and real-time feedback that you can get from us. We have been coaching business professionals to become better communicators for over 8 years. We know how to go beyond the generic answers that ChatGPT provides and can help you craft a compelling story that is unique to YOUR skills, YOUR personality, and YOUR experience.
---
Testimonials
Our Approach and Training Style HaS BEEN DESCRIBED AS: Practical, Actionable, Fun, Interactive, Memorable, Enthusiastic, Inspiring
---
Workshop Details | Pricing
Location: Virtual via zoomWorkshop Duration: 2 hoursInvestment: $199.000 USD
---
Notable Media Mentions About Our Training
PR DAILY EDITOR Touts the StoryHack That you will learn to craft your personal narrative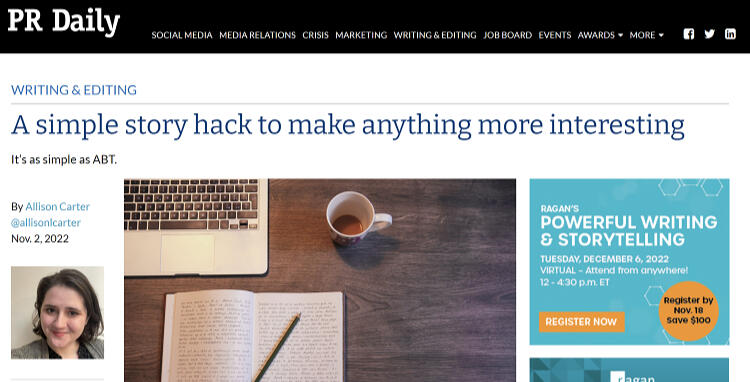 ---
Ragan Communications Highlights Our Training from the 2021 Speechwriting & Public Affairs Conference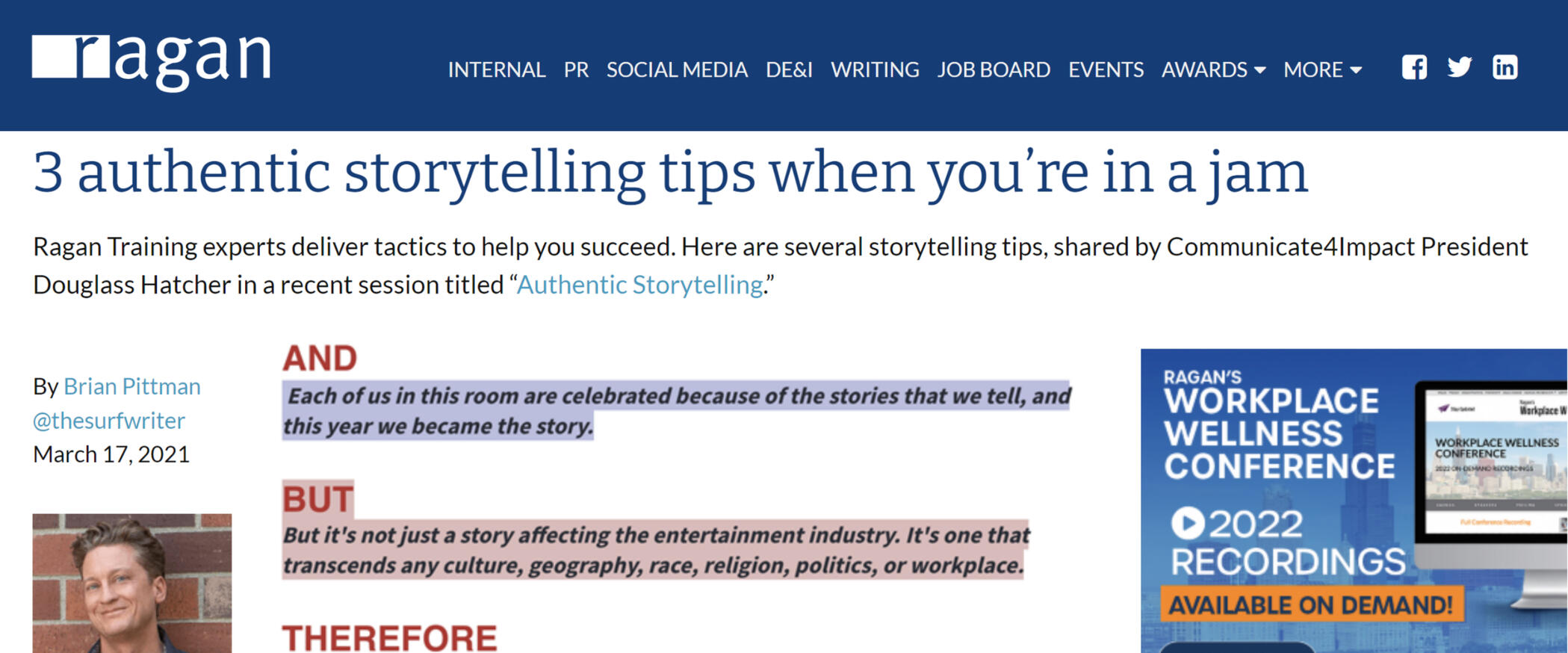 ---
We've Helped Leaders From These Organizations
MEET YOUR INSTRUCTORS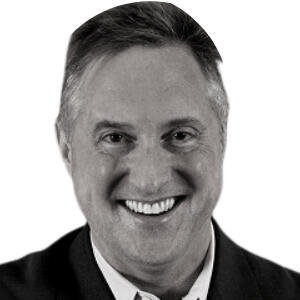 DOUGLASS HATCHER | communicate4IMPACT, Co-founder
Prior to co-founding communicate4IMPACT, a business storytelling training and coaching firm, Douglass led thought leadership and executive communications at Mastercard headquarters in Purchase, New York. Before making the move to Mastercard, Douglass spent two decades in Washington, DC, working on Capitol Hill in senior positions in both the U.S. Senate and the U.S. House of Representatives. Immediately prior to Mastercard, Douglass was senior advisor and speechwriter for former U.S. Senator Olympia J. Snowe.Douglass also serves as a quarterly guest lecturer on speechwriting and storytelling at Columbia University's School of International and Public Affairs (SIPA).
LISA-MARIE HATCHER | communicate4IMPACT, Co-founder
Long before business storytelling was a coined phrase, Lisa-Marie was crafting persuasive messages in both the private and public sectors. She started her career working for the Comptroller of the Army at the Pentagon and later managed global accounts for American Express and also grew sales for two pharmaceutical companies. After a stint of staying home to raise young twins, she co-founded communicate4IMPACT with her husband, Douglass in 2017. She has since co-created business storytelling training for solopreneurs to CEO's, bringing a client relationship perspective to communication.